KFC (Kids Fun Club) Information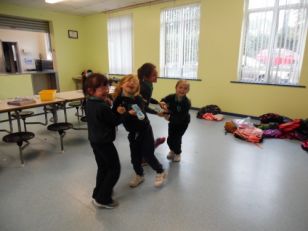 Who? - P1, P2, P3
When? - Mon-Fri
Time? - 2:25 - 3:25 pm
Cost? - £1.50
Children enjoy a snack and a range of games and activities (inside and outside).
Monday- Friday - Pancakes or crackers with a selection of fruit
The most enjoyable activities have been: cookery, art & craft activities, top table games, Lego, Train Set, Football Table and Wii Dance.
After School Club (KFC)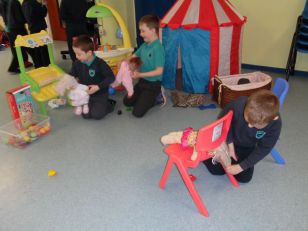 We have had a busy few days in Afterschool club getting things sorted out especially our 'Drumhillery Farm'. We have this set up on some of our afterschool club days and the children have really loved playing with it. We hope to keep adding in animals and other farm features.
While children played, some others made some new buildings with straw in them for the animals and our very own hen house, with some lovely colourful chicks and eggs.
We also have a couple of house areas set up and a train/car area.
Looking forward to lots of fun days in the next few weeks.
Balloon Animals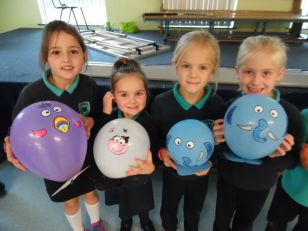 We all had fun making Balloon animals adding faces and feet to them. Then had fun throwing them in the air and making sure they do not bust.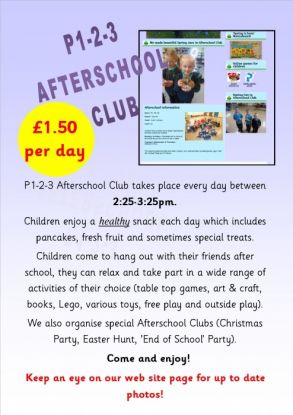 DOs and DONTs - Rules in our Club