Mr Campbell/Mrs Bruce
Welcome to the P6-7 class page. Look out for information and updates about the hard work we do in class. We will keep you updated on the fun activities we get up to as well 👍
Pancake Tuesday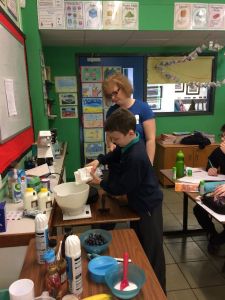 On Tuesday, P7 were treated by Mrs Ewart on their final Pancake Day at Drumhillery. Pancakes came with chocolate chips and toppings included salted caramel, cream, banana, blueberry and much more! Thanks Mrs Ewart, the pancakes were great 😀 We also completed literacy and numeracy related tasks, a nice easy day before half term!
Learning is Fun!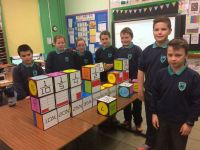 Recently we enjoyed some practical activities which helped to reinforce our learning in P7. Have a look at us in action - IZak9, Scratch Programming & Titanic floating experiment.
WELCOME BACK! :)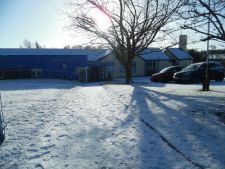 It's hard to believe that Christmas is over and the new school term is here! We have lots planned for the rest of this year to keep you all busy. Let's all work really hard for the last few months of your time in Drumhillery and make lots of fun memories before you head off to 'big school'.
Our Titanic Paintings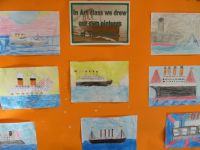 During our topic about the Titanic we had the chance to paint our own pictures of the Titanic.
The Titanic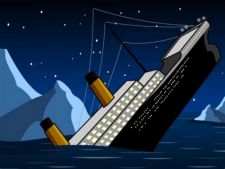 Our previous topic we have been working on was 'The Titanic'. We learned lots of interesting facts about the Titanic such as, the different class of tickets for the crossing, who the captain was and where the Titanic was built and where it sailed from. We had great fun making our own 'unsinkable' Titanic models and also doing an experiment on floating and sinking. We also painted our own pictures of the Titanic. This was a really interesting topic especially since we have 'The Titanic' museum in Belfast.
Bridges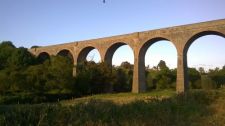 This half term our topic is all about 'Bridges'. We will be finding out why we need bridges, how they are made, what they are made from and all sorts of other information. We will also have some fun activities to work on all about bridges. We have lots of famous bridges in the UK alone and we will have a look at some of these too.
Mrs Bruce
Meet our CLASS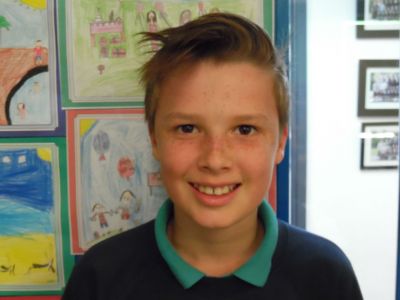 Class Displays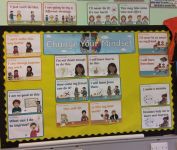 Keep up to date with our class displays 😀
Accelerated Reader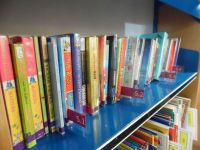 Our accelerated reader program is up and running with lots of books already being read! Lots of books have been added into our library system, labelled, colour coded, covered and sorted into the correct level. All of our books are sorted in an easy to find system which means children can go and independently choose their next book. Keep up all of the fantastic reading as it will really pay off as you move on to High School.
Reading is to the mind what exercise is to the body.
Richard Steele
Latest Photographs