'Tots 'n' Tea' Mother & Toddlers Group
Easter Egg Hunt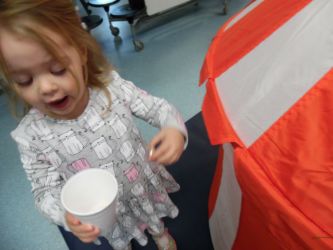 Today, as it was our last toddler group before Easter, we had an Easter egg hunt. Everyone had great fun finding eggs hidden in the toys and around the room. It was hard to not eat them as we found them!
Happy Easter everyone!
See you back on the 14th of April.
'Tots 'n' Tea' Mother & Toddlers Group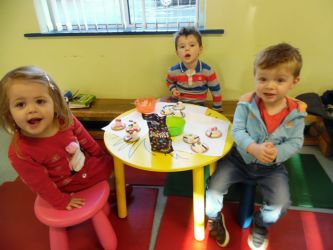 Tots 'n' Tea
We were delighted to commence our Mother & Toddlers group last September, taking place each Friday from 10:15-11:45am in our school Assembly Hall, at a cost of £1 per family. Why not drop in for a coffee and a chat, while the children enjoy a range of fun activities each week? Everyone is welcome, including mums, dads, grandparents, childminders etc. Please also spread the word about our new venture in the surrounding community.
Pancakes!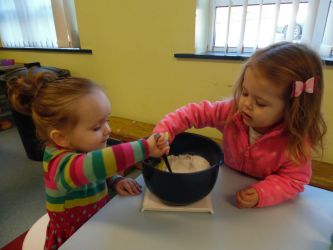 9/2/18
Today as it is close to Pancake Tuesday we made delicious pancakes.
We had great fun mixing the flour and sugar and adding in the eggs and buttermilk.
We got to eat our pancakes for break and took some home with us too.
Tots 'n' Tea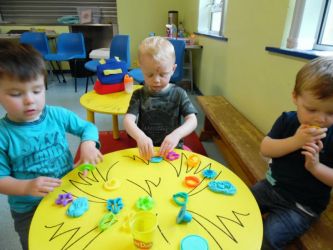 Over the weeks at Tots 'n' Tea we have done some craft and cooking activities. The wee ones loved helping make top hats and rice krispie buns. They also really enjoyed the craft activities too. There was lots of excitement as they see their finished products!!
Each week we usually have some small craft or activity for the toddlers to enjoy and take home.